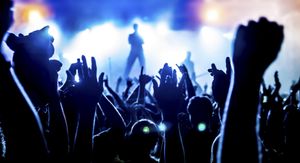 STOP BEING THAT LAST TO KNOW AND SIGN UP TODAY!
#NEWSALERT
09/01/2023
 August was a good month for streaming. Up by 3.5 percent!  Thankyou everyone that filled your summers' end with hot Afro Preachah music!
#NEWSALERT
08/24/2023
As of today, afropreachah.com has made the decision to switch from Spotify to TIDAL as it's main 3rd party music streaming platform.  Since the 2015 purchase of TIDAL by Jay Z. The platform has been a heavy supporter of independent artist.  With better sound quality and better payout structure for artist.  Music enthusiast can feel better about there favorite artist being compensated for their work.  All Afro Preachah Official playlist still be enjoyed on Spotify.
#NEWSALERT
08/07/2023
First, let me say thank you to everyone that showed their support for new  Minnesota music at the MN State Fair. With my second audition done, I didn't make the cut.  For those that would still like to see me live at the state fair click the image and shoot a message to "MSTF."  Select "I have comment/feedback" in the subject box.  Send this message. We want to see #AFROPREACHAHSTATEFAIR2023!
#NEWMUSICALERT
07/23/2023
New production from "Flamesquad DJMC". Check out "Rap Caviar"!  It's Luxury and Ultra.  Stream now.
Officail Spotify Playlist
Graphics for Hip-Hop Legends
Chuuch Clothes at Fashiontopia
"SUN GLASSES" Breaks 1K VIEWS!